Project Description
This one is the Cadillac of our communication skills programmes. It is designed to help participants hone their English language skills, both verbal and written, at various levels, from beginners who struggle with the basics of the language to near-native speakers, who can benefit from this intervention to become expert communicators.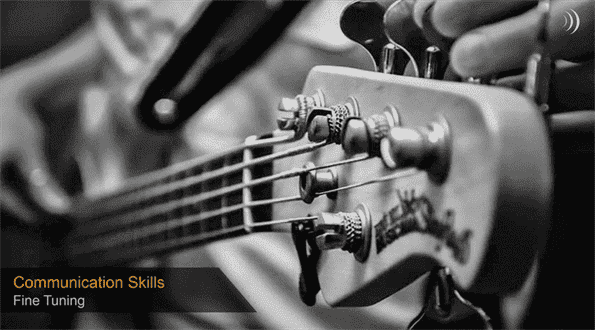 For us, learning is not an event, and we live this belief, through our design principle of 40:20:40

40 Pre | 20 Training | 40 Post
We use  proven and tested adult learning techniques such as the Guided Discovery Method (GDM) that provides an immersive experience for the delegates.
Blended Learning offers a range of learning formats including:

Customised training programmes
Digital learning
Executive Coaching
Programme duration Range: 16 to 80 hours
Audience Profile:  Individual Contributors / Young Managers / Mid Managers / Leadership
Trainer Profile : ST / AMT / SAMT / MT / CD
<!============= Process Steps Template Designer 1.2.1 =============>
Placement Test

Here, we ensure that the participants are suitable candidates for this programme.

Pre-Assessment

This stage involves an in-depth assessment that helps us understand where participants are in terms of ability.

Training Programme

Once we've identified the needs of our participants, we create a structured learning programme tailor-made to their requirements.

Coaching & Practice Tasks

Practice makes perfect, and we follow this by ensuring that participants are given opportunities to apply concepts they've learned.

Post-Assessment

To measure the effectiveness of the programme, we carry out an assessment similar to the one conducted before.

Dashboards

It ain't over till it's over. We provide hard data to assess overall programme impact through periodic dashboards.
L1 - Need Analysis
Our focus is to understand the impact matrix of the programme. We meet with the leaders to gain their perspective. 
L2 - Need Analysis
Next we meet with some of the participants to understand their viewpoint and their expectations. We also gauge their current capability.
360 Degree Feedback
We can run a 360 degree feedback for the delegates to get a deeper understanding of their standing in the orgainzation.
Psychometric Assessment Tool (PAT)
We could also run a PAT which would help us personalise the programme for each delegate based on their communication and leadership styles.
Pre & Post Reads
To maximise the training impact, we send contextualised content in a digital format making it easy for the delegates to absorb..
Assessment Centres
We also conduct Assessment Centres to map the participants behaviour, skills and communication in difficult situations.
Threshold
This will help build a strong base in English. The key topics covered are:
Grammar

Tenses
Verbs
Articles
Singular & Plural etc.

Word Choice & Sentence Construction
Clarity of Thought
Fluency & Clarity
Lexical Resources (Part 1)

Sufficient Vocabulary to Discuss Familiar and Unfamiliar Topics
Ability to Paraphrase

Voice Modulation (Part 1)

Ability to Stress Keywords
Awareness of Non-Verbal Communication

Functions of the Language (Part 1)
Indianisms
Duration: 64 – 80 hours (8 to 10 days) Spread Over 3 Months
Intermediate
This would help build on the strong base to ensure that participants are very effective in the way they interact with their stakeholders and clients. The key topics covered are:
Verbal
Lexical Resources (Part 2)

Some Ability to Use Less Common and Idiomatic Items
Awareness of Style and Collocation
Effective Use of Paraphrase as Required

Voice Modulation (Part 2)

Understands the What, Why and How of Voice Modulation
Application of Stress but Without the Required Sincerity

Body Language (Part 1)
Telephone Etiquette
Fluency & Coherence
Functions of the Language (Part 2)
Opening & Closing a Business Interaction
Listening for Information
Written
Foundations of Email
Golden Rules
Tone – An Introduction
Subject Lines
Focus Statements
Duration: 16 – 32 hours (2 to 4 days) Spread Over 1 Month
Advanced
This would help build further on participants at the intermediate level to ensure that they are even more effective in their interactions. The key topics covered are:
Verbal
Conversational Ideas
Voice Modulation (Part 3)

Situational Stress
Authentic Conversations

Body Language (Part 2)
Inter Cultural Communication
Fluency & Coherence
Customer Experience
Attentive Listening
Written
Email Etiquette
Personal Voice
Audience & Voice
Lexical Resources (Part 3)
Clarity & Conciseness
Punctuation
Duration: 16 – 32 hours (2 to 4 days) Spread Over 1 Month
Expert
Participants are able to put the final touches to become expert communicators. The key topics covered are:
Verbal
Voice Modulation (Part 4)

Application at native speaker level
Conveying humour appropriately

Para Lingual Messages
Active Listening
Small Talk
Assertiveness
Executive Presence
Influencing
Written
Mail Formats
Active and Specific Writing
Concise Language
Organising Information
Customising Content
Formatting
Duration: 8 – 24 hours (1 to 3 days) Spread Over 1 Month
Start Stop Continue (SSC)
After the programme we get the delegates to fill out a SSC form, this helps them focus on one learning objective and usually is the basis of the post training plan. 
Recognition Emails
To motivate the delegates we often send out personalised recognition emails to the delegates acknowledging and thanking them for their contribution in the programme.
Coaching
We conduct individual or focused group sessions where the delegates can focus on how they can leverage their strengths to be more effective in a given situation.
Practice Tasks
Practice tasks allow the delegates to hone their skills in a safe and private environment. 
Blended Learning
To maximise the training impact, we  also leverage a blended learning approach that allows the delegates access and consume the information on the go..
Retention Tools
To help recall of the content shared, we create retention tools that carry a synopsis of the key topics, these can later be printed and placed at their workstations.